Canterbury Imagine aims to improve literacy and life chances in Bradford. All babies living in the Canterbury area of Bradford and in the Manningham ward and around Midland Road can register.
This is what former head teacher Sharon Hogan, of Midland Road nursery school and children's centre, says:
"Supporting early literacy has long been a key feature of the best early years practice and a part of this is working in partnership with parents. 
"The significance of children receiving a high-quality story book at home each month cannot be underestimated. It is probably the single most cost-effective strategy to support a sustainable literate home learning environment I have come across."
Registered children receive a FREE BOOK through the post EVERY MONTH. The books will keep coming until their FIFTH  BIRTHDAY. Click here to check your postcode and register a child.
Canterbury Imagine also funds and facilitates sessions for parents and carers to help them with reading with their children.
This cost-effective scheme aims to boost long-term literacy and enhance parent/child bonding. 
If you feel able to donate or want to get your business involved, please contact us 
Canterbury Imagine was set up by Jan Winter. She wanted to set up the project on the Canterbury estate after watching the Poor Kids documentary on BBC TV. Jan is pictured here with Dolly Parton, and Councillor Dale Smith,  Canterbury Imagine trustee.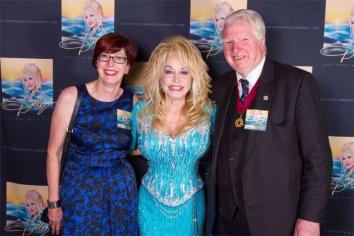 Our charity aims are:
To advance the early educational development of children in such areas of Bradford as the Trustees shall determine, in particular but not exclusively by:
Arranging for free books to be provided to children.
Assisting and supporting parents to read and enjoy books with their children; and 
The provision of teaching and support in English for those who do not speak English as a first language.
Key Themes
Enhance our standing within the Bradford community as a sustainable venture.
Recruit support from business and individuals to ensure future growth.
Deliver exceptional and stimulating books to registered children with support from the nursery/ children's centre.
Ambitiously grow our scheme to other deserving areas within Bradford.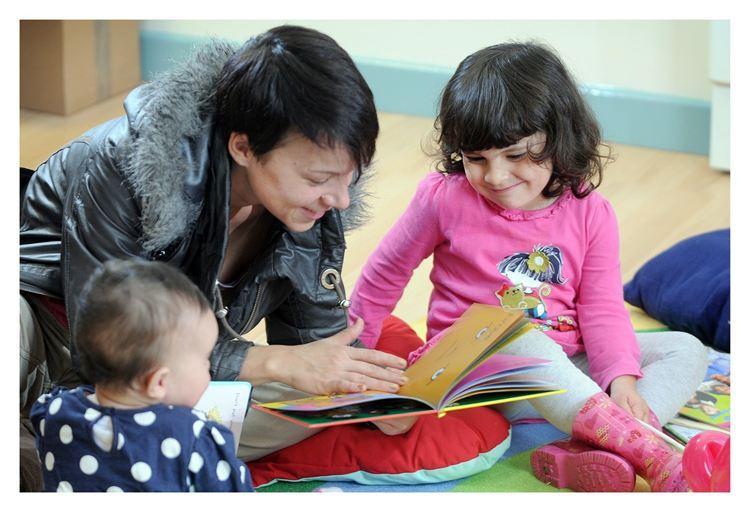 *****Latest Book Figures 
In August 2023, more than 200 children in the Canterbury and Manningham areas of Bradford will receive free books through the post.  We're on a mission to register more babies as many born from 2020 onwards have missed out on finding out about how to get their free books because of the Covid pandemic. Our new scheme to offer books throughout the Manningham ward is already registering babies and young children. 
We also have around 1,500 'graduates' - children who have had their 5th birthday and graduated from us!
There are now more than 300 children in the Canterbury catchment area (in Little Horton ward) receiving free books as part of the Better Start Bradford scheme, which was set up after the success of Canterbury Imagine.
Since we started out in 2012, a total of more than 80,000 books have been sent into homes of under-5s with our donors' help!